A good campus master plan developed by land planners and civil engineers allows you to create a vision for the future for your organization.
In 2007, Nave Newell planners and engineers helped Melmark develop a comprehensive master plan to visualize short and long-term improvements. The plan for their 65-acre campus ensures proper sequencing and cost optimization, while allowing programming flexibility for fundraising. Since then, our civil engineers have designed site improvements to help with parking, circulation and emergency access, stormwater management, and utilities including a pump stations and tie-in to public sewer. The constructed improvements create a safer community for all on the Melmark campus.
New Classroom Building Receives Township Land Development Approval
Our latest project at Melmark, part of the campus master plan, has received Final Township Land Development approval from Newtown Township. The new 33,000 sf classroom building will replace the original 110-year old mansion to meet the needs of Melmark, now and in the future. Melmark's initial mission was to provide a safe, nurturing home for children. As those children become adults and enter their senior years, Melmark is implementing their master plan to be a center of excellence for all that they serve.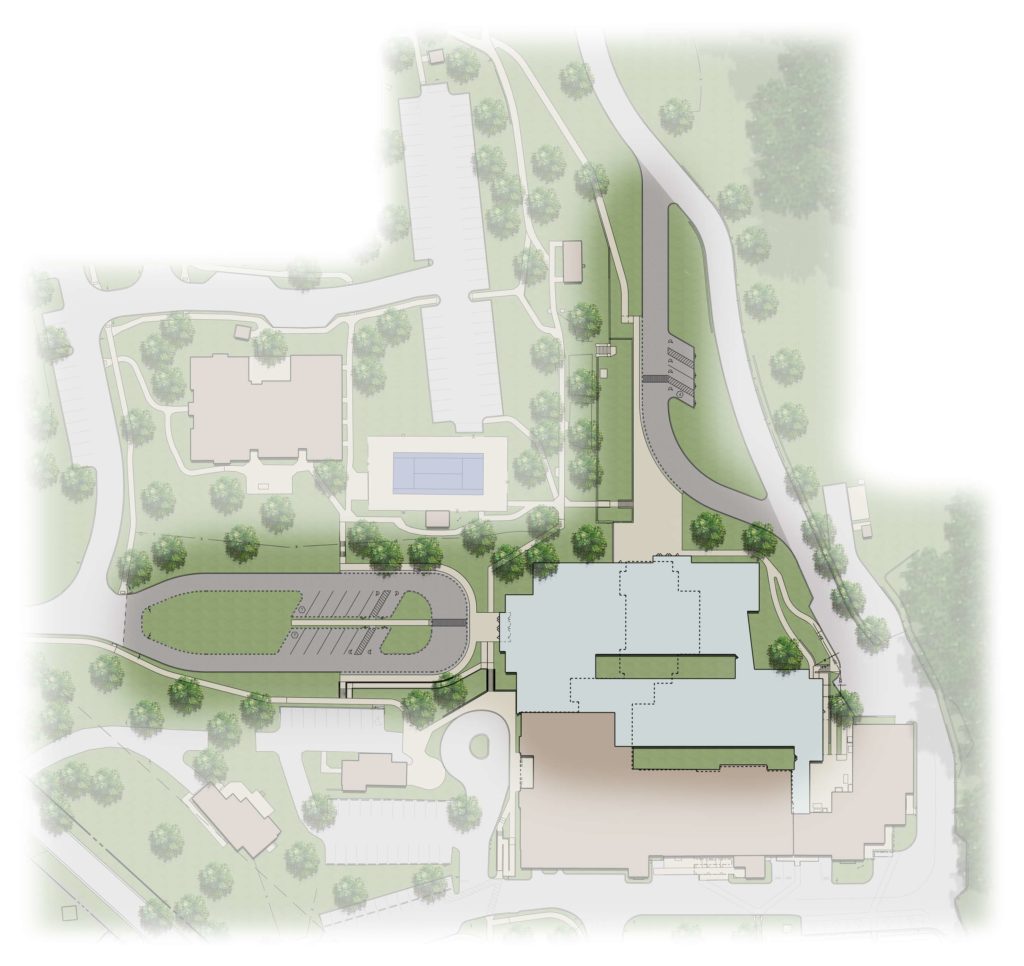 The new building includes:
Twenty expanded classrooms
Offices
Student cafeteria
State-of-the-art professional training and development center
School store
Associated site improvements include:
School bus and van drop-off/pick-up driveway
Pedestrian accessibility
Connection to the existing school
Landscaping and lighting
Project Team for New Classroom Building
Nave Newell – Land Planner, Surveyor, Civil Engineer, Landscape Architect
3GHC – Architect
Don Petrosa – Land Use Attorney
Bancroft Construction – Construction Manager
Expanding Beyond Campus
Melmark has even expanded beyond their campus to offer community-based residential living. Nave Newell land surveyors have recently helped complete boundary and topographic surveys of the properties. The boundary survey provides a clear picture of property boundary and the topographic survey helps with parking and ADA accessibility improvements.
Check out some of our other campus projects.
Want to talk about a master plan or improvements on your campus, contact one of our experts!